The interface is quite intuitive. All the commands and navigation buttons will appear at the bottom of the screen. All information and tips are displayed in the chat field.
1. START
To start working with the bot, open the Telegram app, select @maxpaybot and press /Start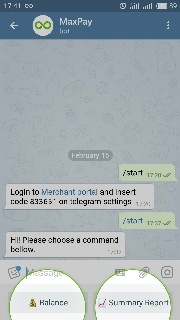 At the bottom of the screen, you'll see the commands available at this time - Balance and Summary Report. Let us look at each one in detail.
2. BALANCE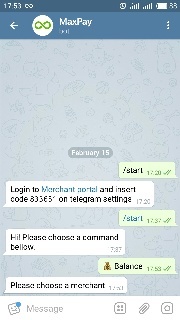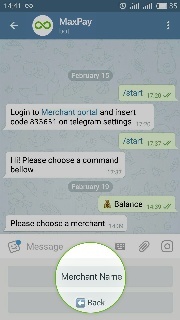 You will get the current balance for all currencies corresponding to the time of the request by UTC + 00:00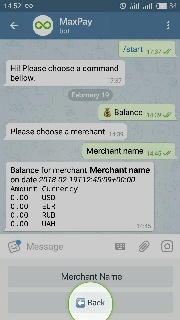 To return to the main screen press "Back"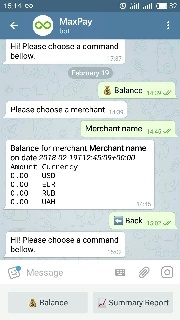 3. SUMMARY REPORT
Select "Summary Report" and specify the name of the merchant in the menu that appears at the bottom of the screen
On the next screen, you may choose the period of the report: Today, Yesterday, Month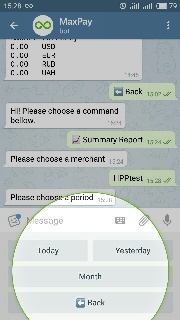 If you select Month, you'll have to press the button of the month you want in the next window or put it in MM.YYYY format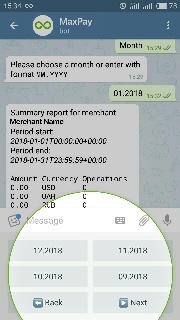 Similar to "Balance" you'll get a report for the selected time period by UTC +00:00
Press the "Back" button to go to the previous menu with the period selection
Press the "Home" button to return to the main screen