To use @maxpaybot you need:
to be a registered Merchant at my.maxpay.com and be connected to the Balance section
to have the Telegram app or install it on your personal device from App store or Google Play
How to connect to @maxpaybot
The connection process is extremely simple and only takes a few minutes:
Step 1.
Log in to your account on my.maxpay.com, find the "Settings" on your Sidebar, and find the Telegram button there.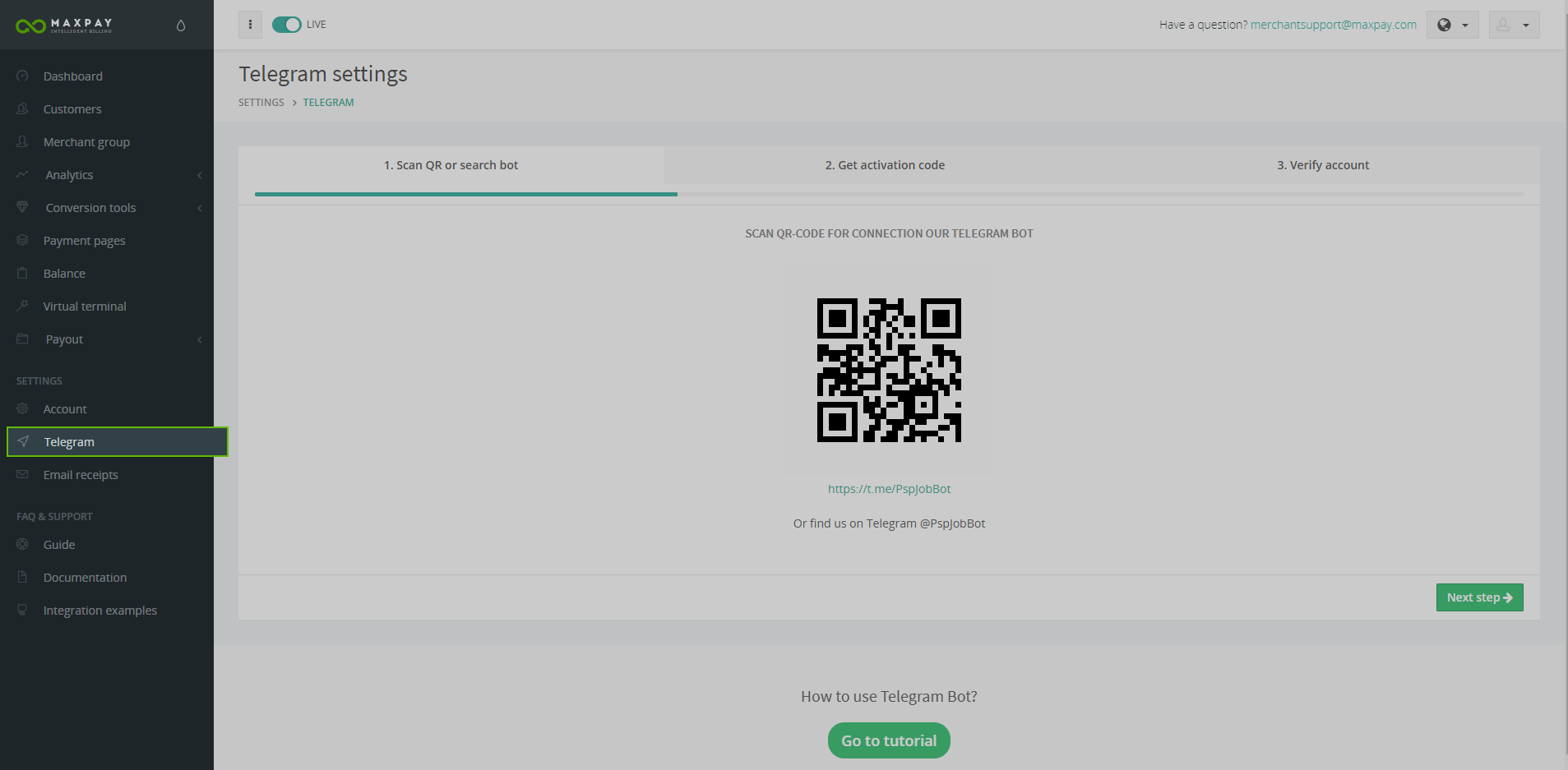 Now add @maxpaybot in one of the following ways:
1. Scan the QR-code in the open window and go to the Telegram bot
2. Open the Telegram app on your device and find @maxpaybot using the search

Step 2.
Press the "Start" button in the open window.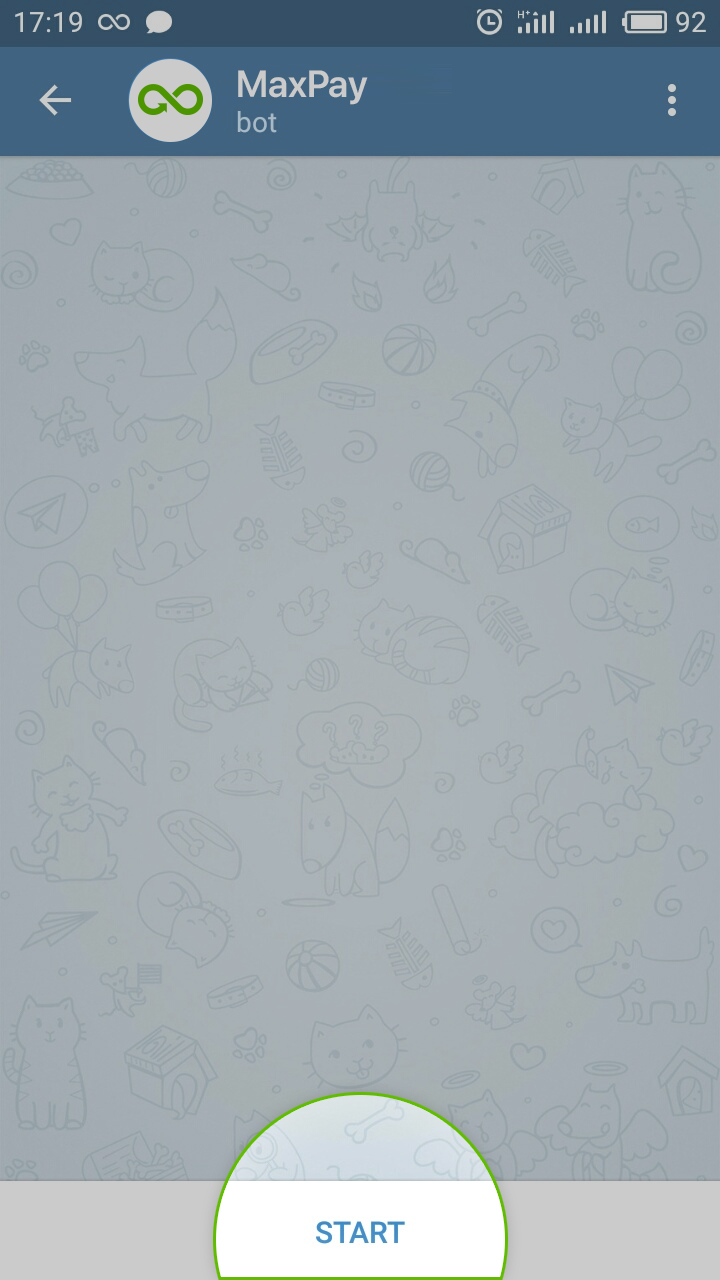 You will receive a unique 6-digit code in the reply message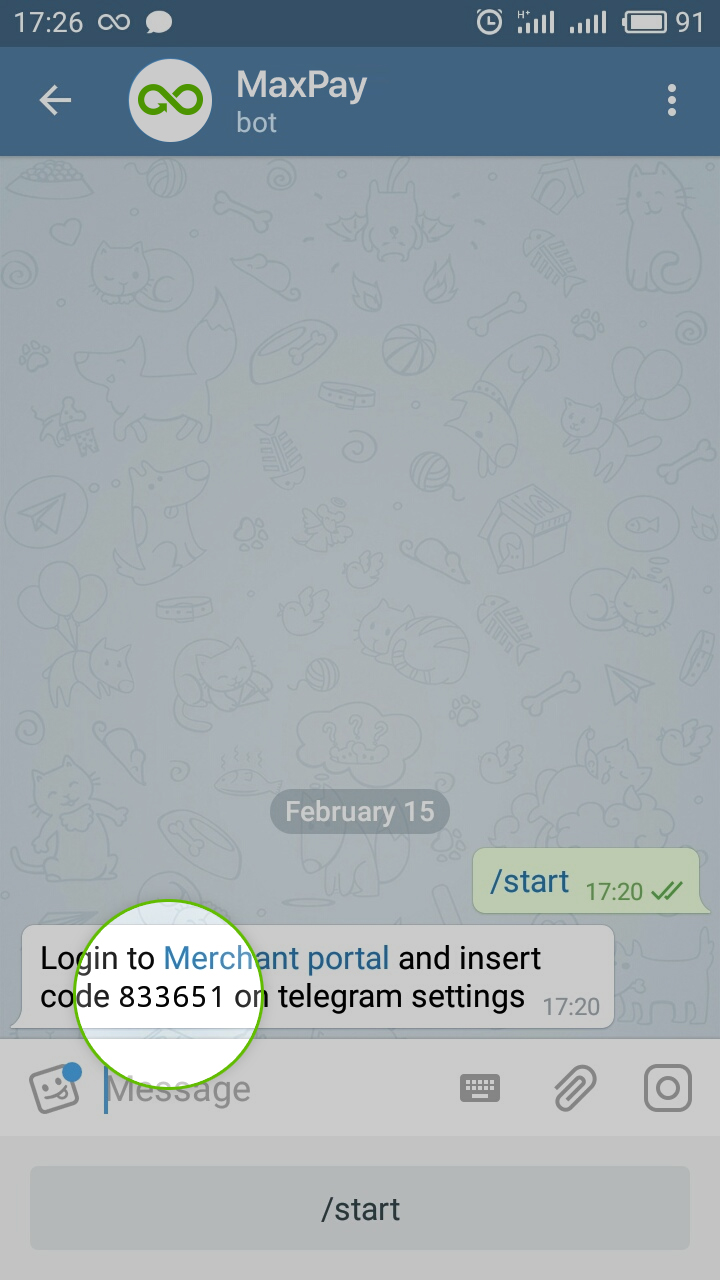 Step 3.
Return to your account on my.maxpay.com, put the code from @maxpaybot on the settings page and press "Accept"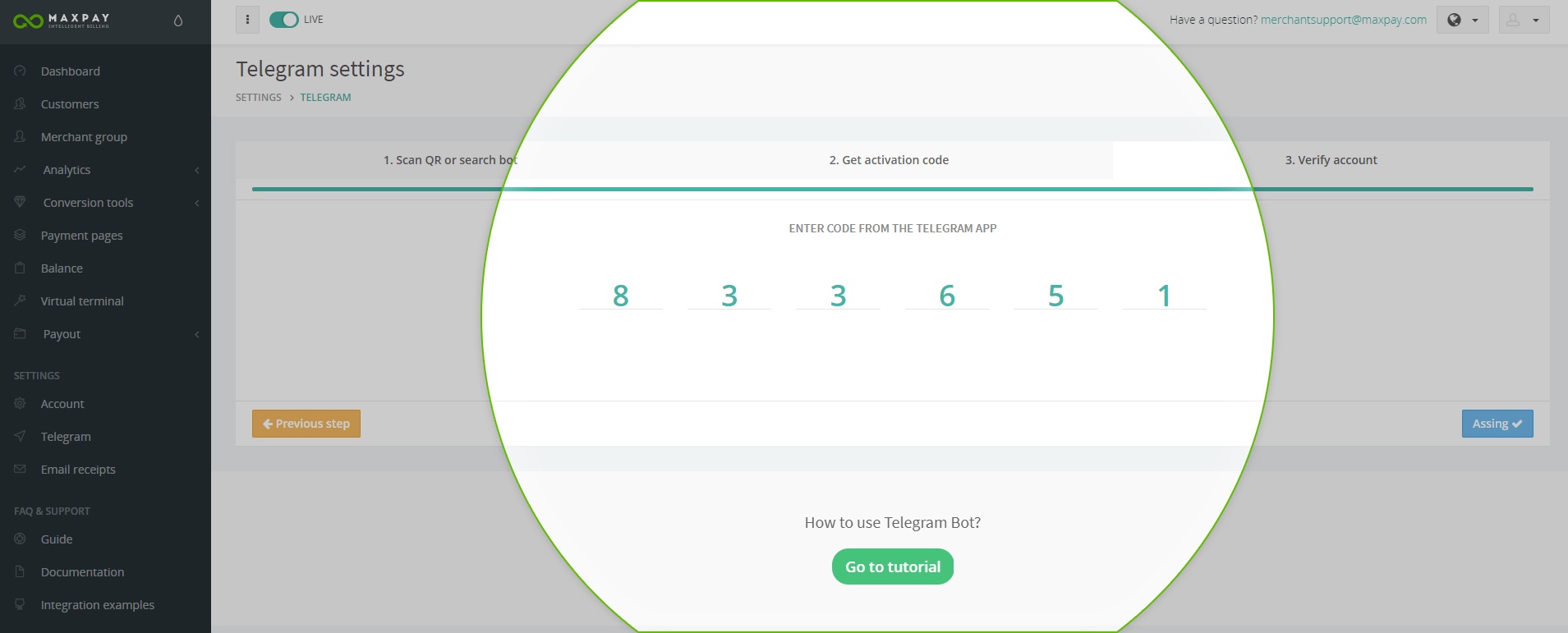 When your code is accepted you'll see the table with your name and Telegram ID.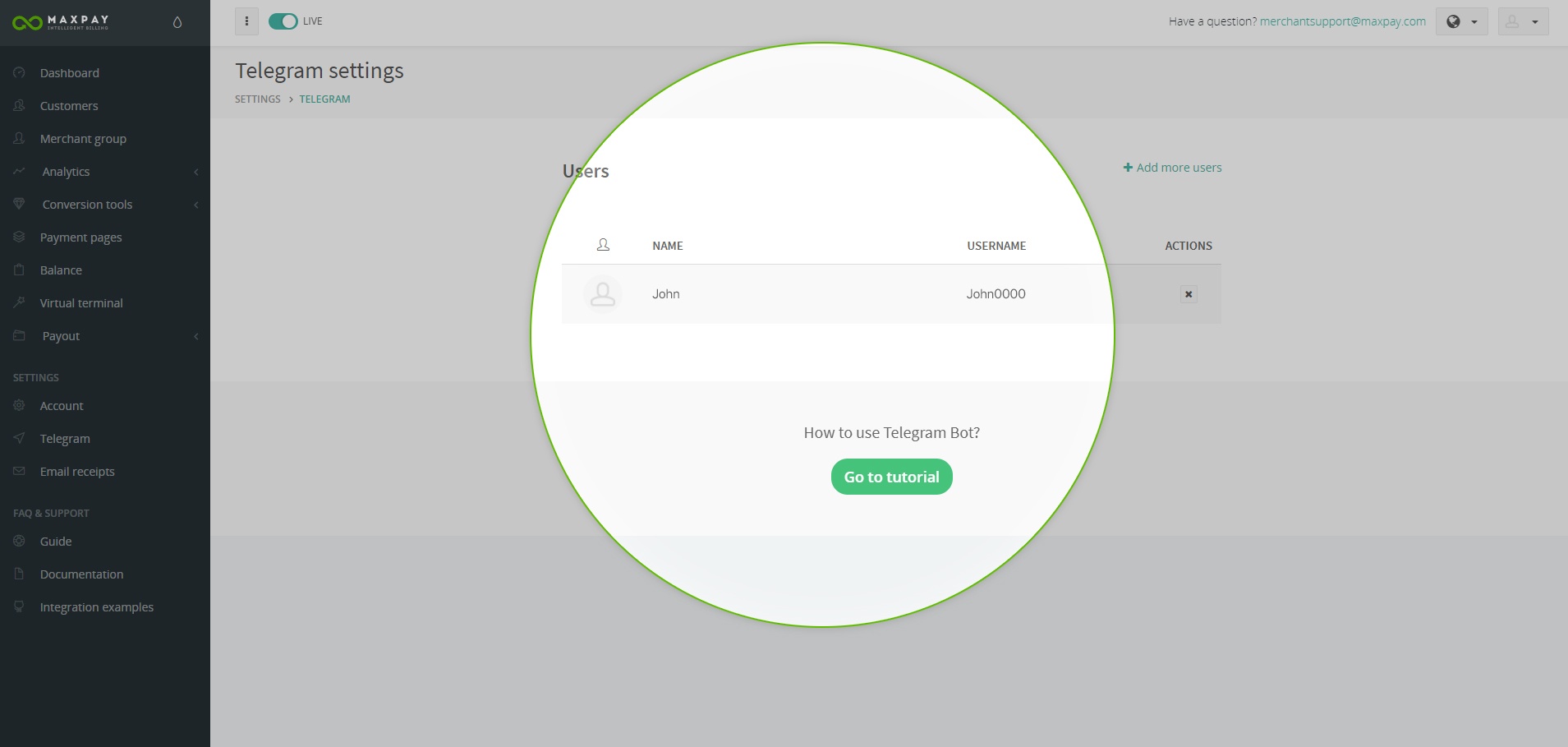 Connecting to @maxpaybot is successfully completed.