It only takes a few minutes to secure your data. To use the second factor of authentication, you will need to install Google Authenticator app from Apple app store or Google Play store on your personal device.

Then follow the steps:


Sign in your Maxpay account and open Account Settings > General > Authentication Settings

In Authentification Settings choose 'Enable 2-step authentication'. Follow the flow on the open setup window;

Scan the QR barcode or manually enter the key displayed on the setup screen: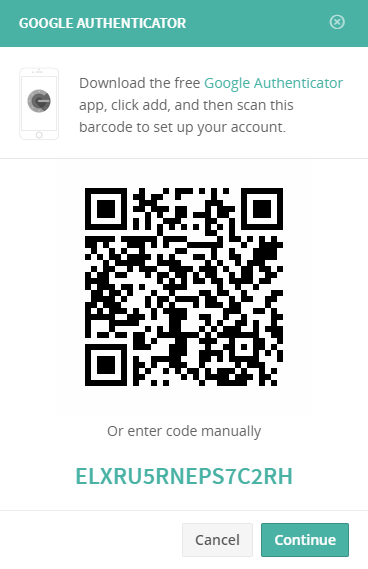 On the next screen you have to enter the 6-digit from your mobile device and click "Send code":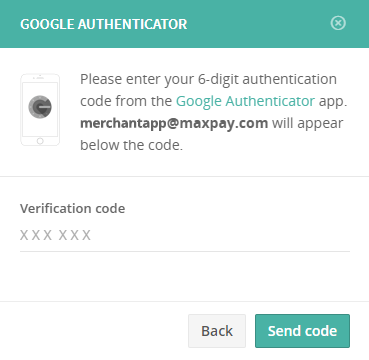 After successfully entering 6 digits, you will be sent the emergency backup code: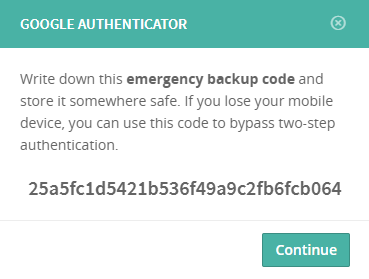 Keep this code somewhere safe. If you lose your mobile device, you can use this code to bypass two-step authentication in the future.



Once 2-factor authentication is setup successfully, the heightened security level is enabled: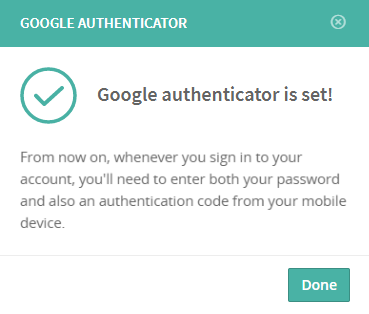 From now on, whenever you sign in to your Maxpay account, you'll need to enter both your password and the authentication code from your device.